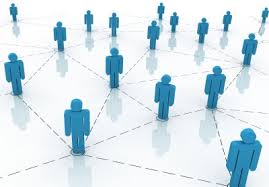 A relationship requires a lot of work and commitment.
Greta Scacchi
Your relationships at every level is a revelation of you are. The people in your cycle of relationships could be the first contact point of answers to your prayers. Today you also want to look at the importance of building intimate relationships with people who will celebrate the good things in you to make your life better. You may be praying for something that will you really need but have to believe God by faith to get it. If a friend has it and is willing to give to you, that is short cut success. You save your prayers for something else. Making conscious investments in time, money and effort to build lasting relationships can also pay you back tomorrow with interest. Don't be emotional consume about what people have done against you in the past but rather find positive ways of relating with people better than yesterday. Work on becoming a better person always in relationships like other people will never change. It will only take one relationship to change your life overnight. Build well and build strong relationships.
ACTION PLAN
Brainstorm on how to increase your relationships to reach other people. Take the risk to honour some invitations coming your way in this season and don't always be concern about status and personality cult. Reach out to others in love. If somebody has done something great and honourable, pick a pen and post card and write telling them of how thankful you are to God for what they are doing. Recognise , affirm and appreciate the good in others and they will always be running to connect with you and use their success to bring you short cut success.
DAILY PRAYER
1. Lord my Father, help me to walk in the light of divine wisdom in building honourable relationships that will bring glory to your name.
2. Use me O Lord, to be an addition to people life and deliver me from self judgemental spirit. Help me to appreciate every good in the people who come my way.
BIBLE MEDITATION
After David had finished talking with Saul, he met Jonathan, the king's son. There was an immediate bond between them, for Jonathan loved David. 2 From that day on Saul kept David with him and wouldn't let him return home. 3 And Jonathan made a solemn pact with David, because he loved him as he loved himself. 4 Jonathan sealed the pact by taking off his robe and giving it to David, together with his tunic, sword, bow, and belt.5 Whatever Saul asked David to do, David did it successfully. So Saul made him a commander over the men of war, an appointment that was welcomed by the people and Saul's officers alike.
1 Samuel 18:1-5